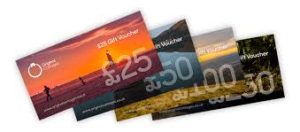 I've always been one for a good voucher. After all, why pay more for something when you can get it cheaper!
Over the years I've used many different vouchers to save money on different things, from Groupon Vouchers to Tesco Club Card vouchers. But all these vouchers have something in common; they all have terms and conditions!
And with some of them, you just can't seem to win!
• A restaurant voucher; that can only be used on the 6th Sunday in Lent in a leap year!
• Parent go free holiday voucher, as long as both parents are over 100yrs old!
• Children eat free voucher; as long as your child is no taller than 2' 6", but older than 10yrs!
In February we probably think more about love than we do most other months because of Valentine's Day, and we take this opportunity to show our love for our husbands, wives or partners. But how conditional is that love?
Is there something that we could do which would stop that person loving us? Probably!
But with God, love is different. His love for us, unlike a voucher or human love, is totally unconditional. Nothing we
can do will make God love us any more, and nothing we can do will make God love us any less.
And scripture tells us of this love. 1 John 3:1 says; 'See what great love the Father has lavished on us, that we should be called children of God!' [NIV]
And Romans 5:8; 'But God demonstrates his own love for us in this: while we were still sinners, Christ died for us.'
So, whether you receive a valentine's card or not this year, remember God's amazing love for you; His unconditional
love!
Every blessing,
Pastor Steve